Tinkers Construct is a mod that adds a new way to create tools. To create wood, stone, or flint tools use the Part Builder, and Stencil Table. You can use the Tool Station to repair and/or add modifiers to your tools (Fortune, Luck, etc.)  To create metal tools (iron, copper, etc.) you will need to build a Smeltery (It is a multiblock structure). The Materials and You book and Mighty Smelting book will help you learn how to use Tinkers Construct.
Liquid ore is measured is millibuckets (mB). As a general point of reference, one smelted ingot is equal to 144mB. 
All casts, used on Casting tables with a Smeltery, use 144mB of liquid ore to produce a smelted product, such as tool rods, pickaxe heads, or sword blades. Patterns, used with a Stencil Table, can potentially use only partial amounts of material; this leaves the player with "Chunks", or "Shards" of materials, that are worth a fraction of the original material (usually ½ the original amount). It is worth noting that these can only be used in the Stencil Table , and cannot be smellted intro mB in a Smeltery ..
Items
Books
Materials and You (Red and Brown Version)
Mighty Smelting
Tool Rod Pattern
Pickaxe Head Pattern
Shovel Head Pattern
Axe Head Pattern
Sword Blade Pattern
Wide Guard Pattern
Hand Guard Pattern
Crossbar Pattern
Tool Binding Pattern
Pan Pattern
Board Pattern
Knife Blade Pattern
Chisel Head Pattern
Casts
Tool Rod Cast
Pickaxe Head Cast
Shovel Head Cast
Axe Head Cast
Sword Blade Cast
Wide Guard Cast
Hand Guard Cast
Crossbar Cast
Tool Binding Cast
Pan Cast
Board Cast
Knife Blade Cast
Chisel Head Cast
Iron Oreberry
Gold Oreberry
Copper Oreberry
Tin Oreberry
Aluminum Oreberry
Silver Oreberry
Ingots
Blocks
Creating Tools
Smeltery
Smeltery Controller
Smeltery Drain
Lava Tank
Seared Glass
Other
Videos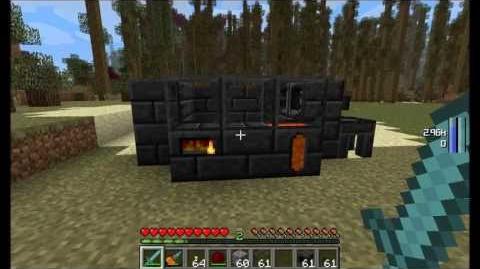 Ad blocker interference detected!
Wikia is a free-to-use site that makes money from advertising. We have a modified experience for viewers using ad blockers

Wikia is not accessible if you've made further modifications. Remove the custom ad blocker rule(s) and the page will load as expected.